2022-2023 First Work Youth Council
The 2023-2024 Youth Council has a diverse group of youth from various backgrounds that will be coming together to inform our members of youth specific insights into the employment services sector.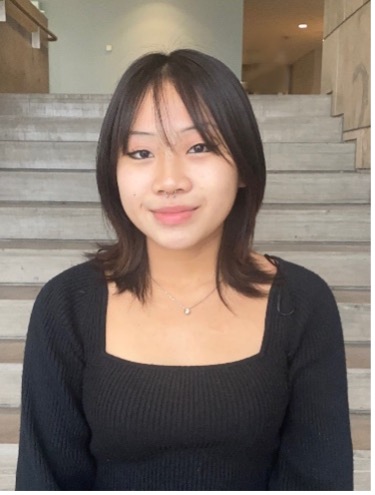 Laura is a driven and dedicated individual who is currently pursuing a Bachelors of Business Administration degree at York Uni-versity's Schulich School of Business. As a student with a keen interest in business and law, Laura has been actively involved in vari-ous leadership roles and is passionate to-wards youth empowerment and community service. As a member of the Youth Council, Laura brings her perspectives and insights as a first-generation student along with an un-wavering commitment towards uplifting oth-ers.
Apoorva is a dedicated Employment Co-ordinator with a passion for working with people of diverse backgrounds, including newcomers, youth, seniors, persons with disabilities and students. She has a proven track record in building positive rapport, empowering, and motivating her clients to achieve their career goals. She began her career as a Career Specialist which helps make a difference in building the community. Her post-secondary education in Community Service and Addictions ignited her passion for helping job seekers improve their skills to accomplish their professional goals, and led her to work in Employment Services.
Over the past 3 years, she has served over 100 clients and has proven skills in Resume and Cover Letter Writing, Effective Job Search Strategies, Interview Preparation, Canadian Labour Market Research, Career Assessment / Career Exploration, Group Workshop Facilitation, Youth Outreach, Job Matching and Development. She puts her clients at the centre of all that she does. With her ability to case manage, be results-oriented, and creatively problem solve through difficult situations, she succeeds in making a meaningful difference in her client's lives.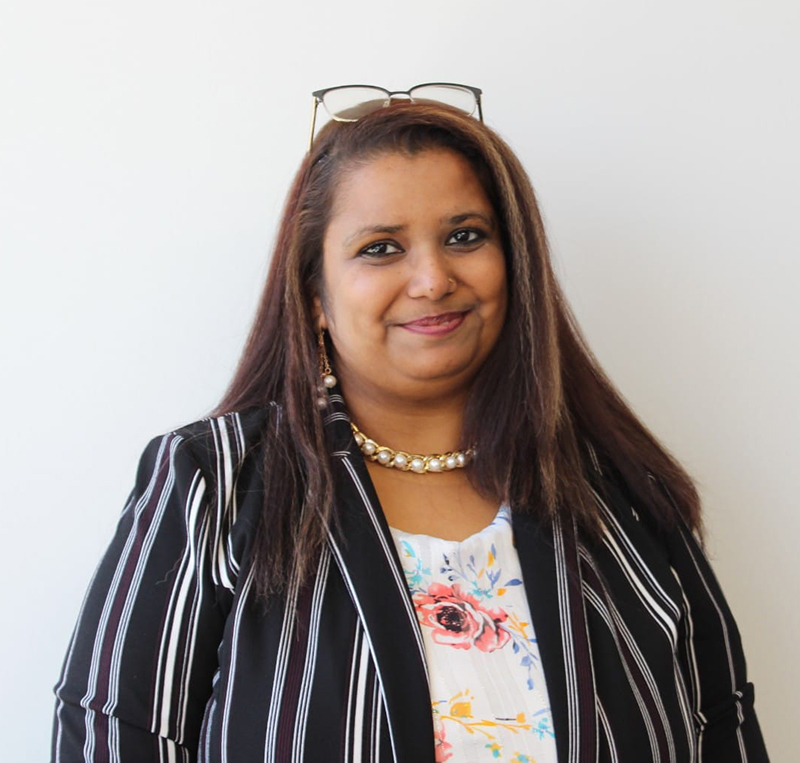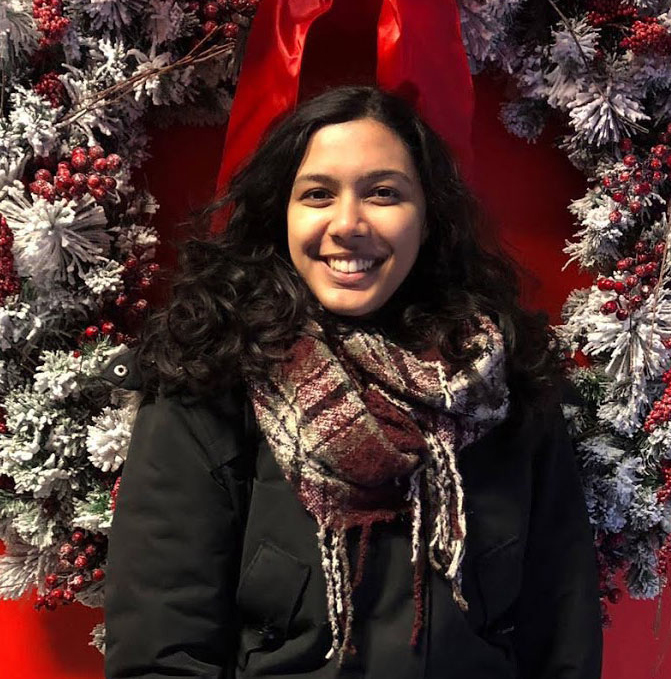 Myera is a recent graduate from the University of Toronto, completing a double major in psychology and business management. Myera's passion revolves around breaking down systemic barriers for marginalized communities and advocating for youth and lived experience engagement, particularly within healthcare, workplaces, and education. Her passion has led her to take on roles like research assistant at an inclusion lab, youth advisor on research and community projects, and in resource navigation at a student career centre.
Myera has also led community projects around digital literacy and building resources for first-generation and BIPOC youth. As part of the First Work Youth council, she aims to use her experiences to inform the development of resources that reduce the systemic barriers youth face when navigating workplaces and career development.
Tasnim Chowdhury is from Oshawa, Ontario and has a Graduate Certificate in Victimology from Durham College, and a degree in Criminology and Justice from Ontario Tech University. She has worked and volunteered with other community organizations to help support marginalized communities in Durham Region. Currently, she works as a Job Skills Counsellor primarily assisting young people to develop professional skills and gain employment. She enjoys helping others feel confident applying for work and becoming independent.
As a youth working with other youth, and because she come from an immigrant family, she understands how hard it can be to navigate the Canadian workforce. She is looking forward to meeting other youth representatives and hearing and learning from their lived experiences and perspectives. Her goal is to advocate for a workforce where youth and their skills are valued and to learn how to better support others navigating the labour market.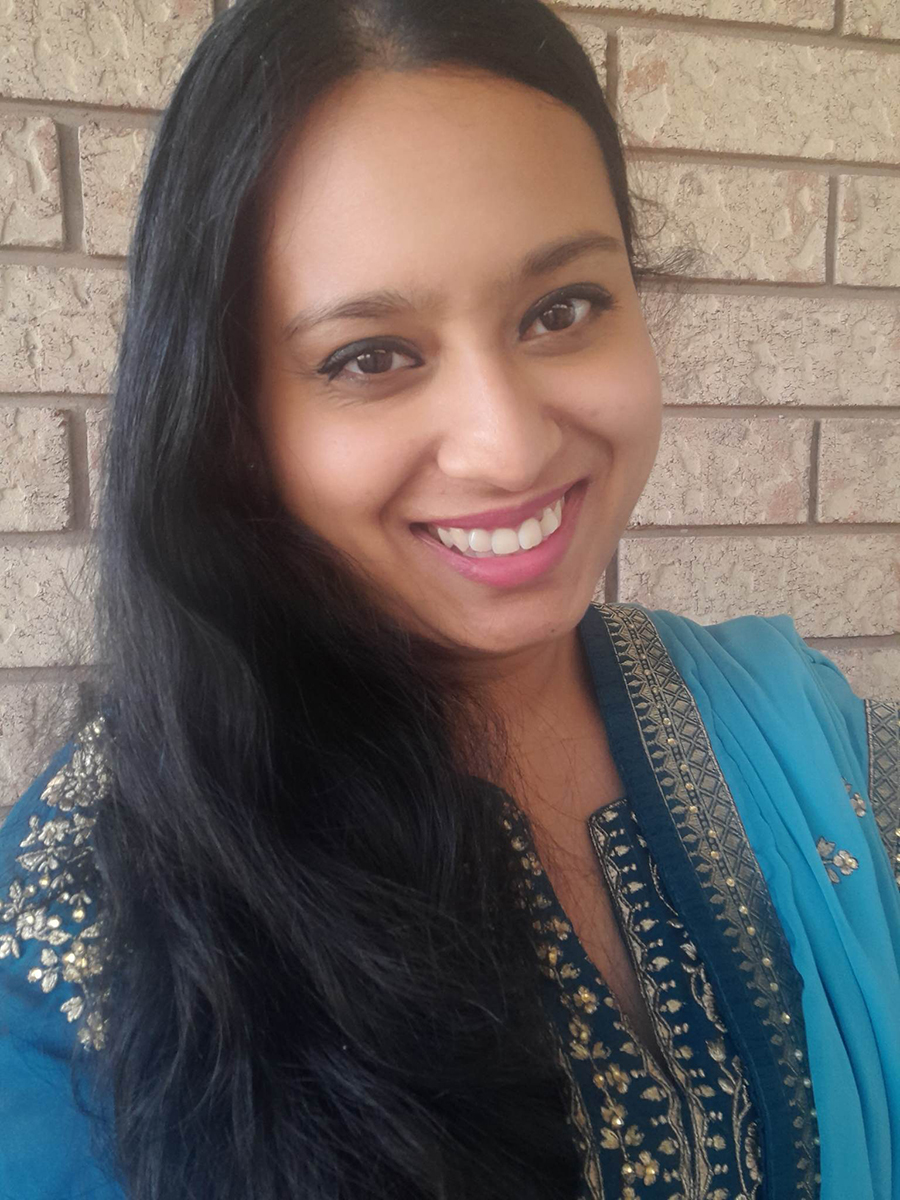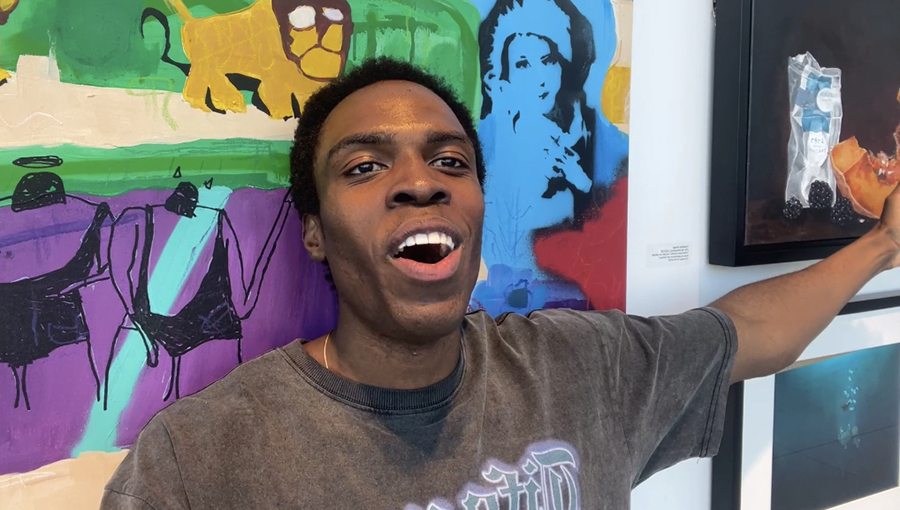 Kenneth Oko-Oboh
Pronunciation: Ken-neth
Pronouns: He/Him
Kenneth is a recent graduate of Carleton University where he studied Liberal Arts. As a visual artist he has the good fortune to work as a social innovation analyst with the Carleton Dominion Chalmers Centre and in social media with Maker House through running an Ontario Summer Company. He also will be showcasing visual works at the 2024 MAC-CAM Showcase.  In the Fall Kenneth will be going on to Durham College for a diploma in Video Production. He will be using his time at Durham to find innovative communication models to spur widespread interest and demand in social investment opportunities within the general public. He is quite passionate about meaningful opportunities for youth at every stage of their journey and will be serving on the First Work Council for the 2023-2024 cohort, in addition to his social innovation work through the Propel Impact Fellowship. 
With a passion for learning and curiosity, I have always been determined to change the world. My name is Gurkiran Kaur and I am an international student pursuing my Advanced Diploma in Finance. I am always motivated to learn and to help others in every way possible. In my 20s, I left my home and came into a whole new environment to make changes to my life and to others too. As a youth, I welcomed the new opportunities and embraced every difficulty. I have worked in various volunteer positions at the high school and college level which helped me to gain skills and learn more about what's happening in my surroundings. I want to support other Youth and help them in achieving their goals and give them the global exposure.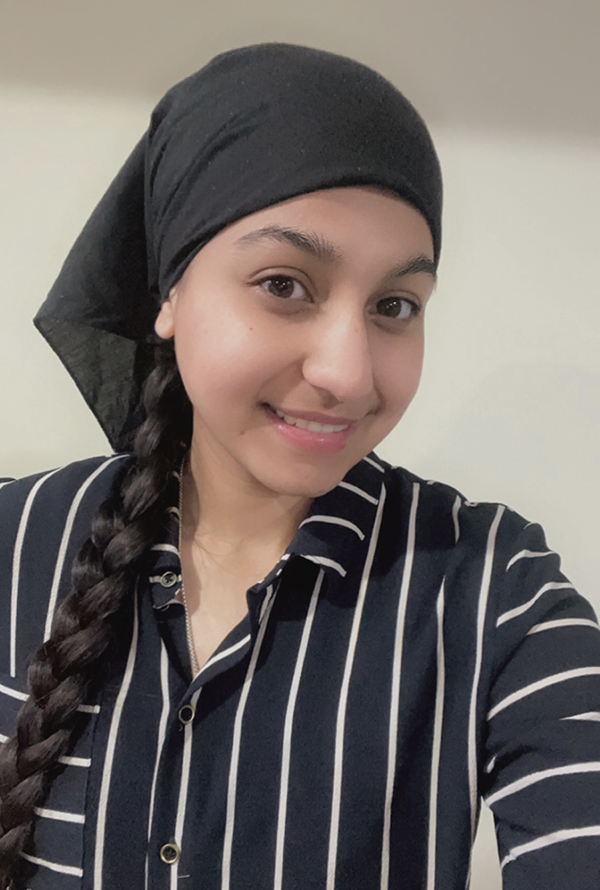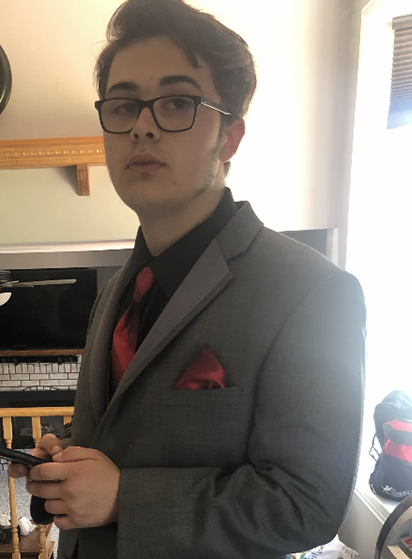 My name is Tristan O'Neill and I'm 18 years old and live in Lindsay Ontario. I'm a very sociable person and I love working with people. I've always had a natural care for human services so I was very excited to join the team and see what value and insight I could bring to the group. In school I always excelled in group work and political work I was always interested in examining the dif-ferent viewpoints and arguments of oppos-ing beliefs whether it be in history or pre-sent day and coming to my own conclusions.
Parwaneh Saeedi
Pronunciation: Par-wan-eh
Pronouns: She/Her
My name is Parwaneh Saeedi, and I was born in Afghanistan and raised in Iran. I grew up in a big family – six sisters and one brother. I received high school diploma in Afghanistan from Afghan-year private high school, some universities in Bachelor in computer science in Afghanistan from Tolo-E-Aftab, Academic upgrading in Centennial College program university, Business Office skills program, Centennial College.
I have participated in many different workshops related to Women's and Girls' Rights, Technology workshops, Networking workshops, Advocacy programs in back home, and I have working experience as administrative assistant, marketing assistant, social service and work with Afghan Network Foundation and Pan Am Sport Center.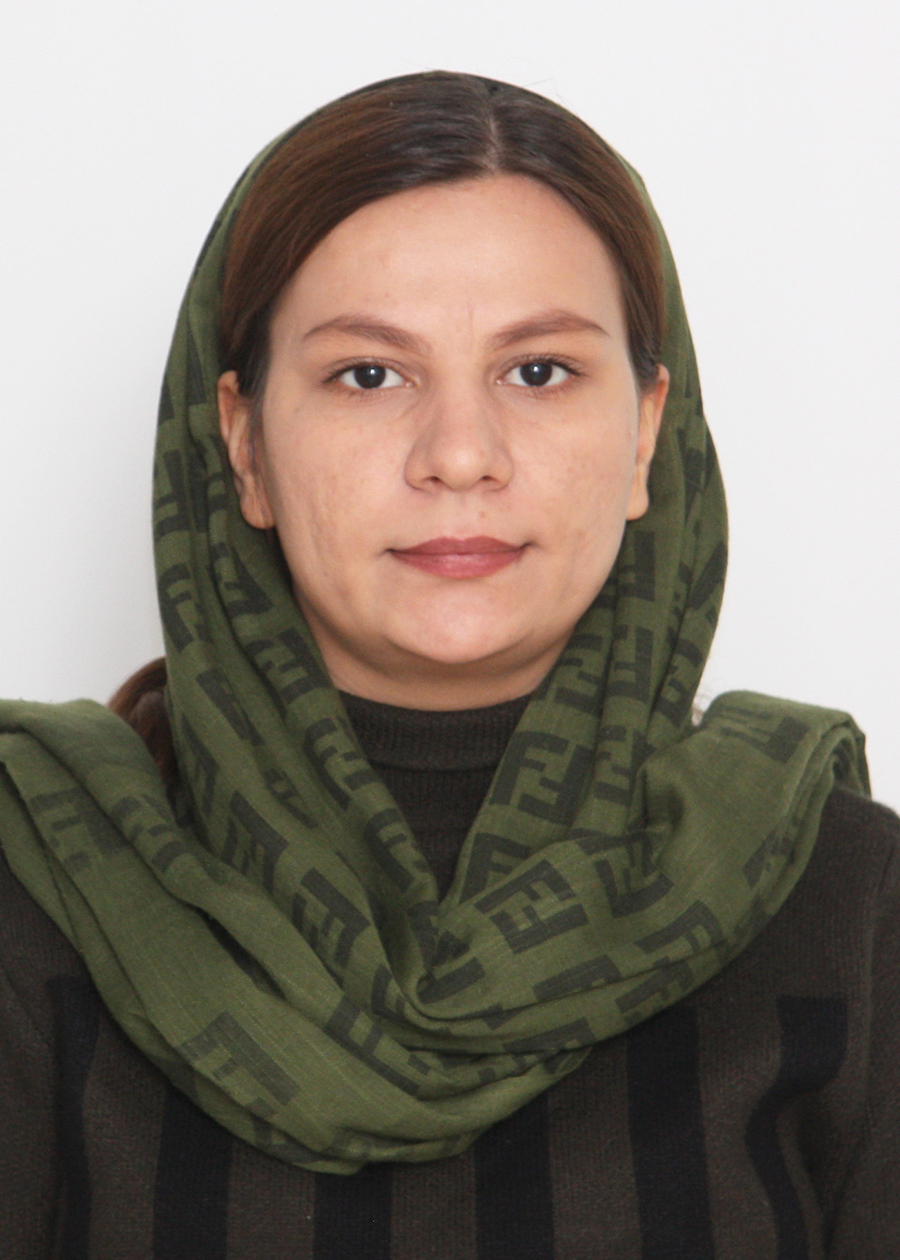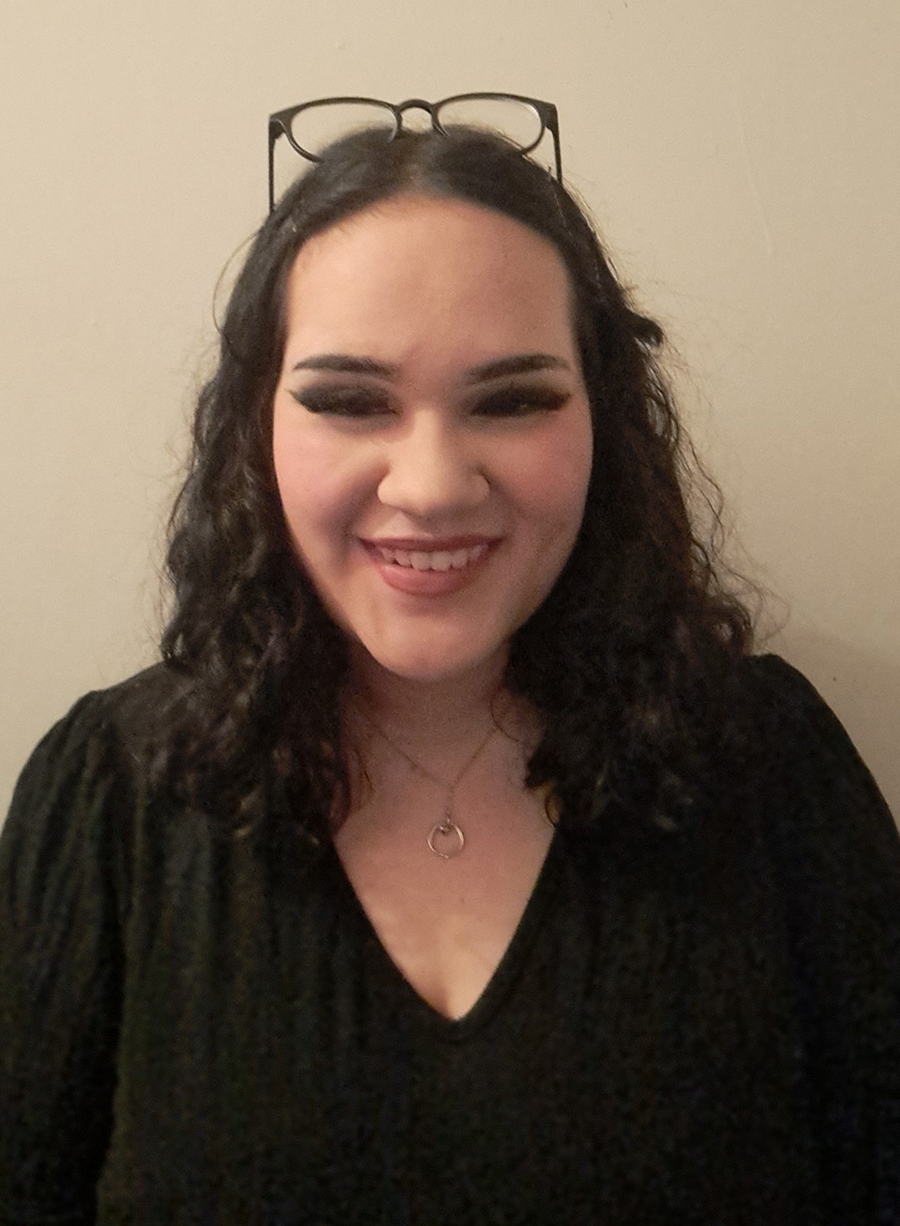 Hello, my name is Harmonyann Wilson and I am a 19-year-old part-Cree and Anishinaabe girl born in Brockville, Ontario and raised in the surrounding area. Growing up, I faced many adversaries as a youth and I always knew that I was different. For multiple years, I faced disapproval around my sexuality, mental health and ethnic background. I never let that hinder me from being the person I knew I was meant to be and who I'm still becoming. As a recent high school graduate of Thousand Islands Secondary School in Brockville, I had the honour of receiving the Olive Watts Miller Award, given to those who demonstrate determination, strength and courage when faced with challenges.
I'm very passionate about educating others while creating a positive narrative on how we can make a change, I also make sure to speak about my experiences to help others better understand these issues. Being a part of my local and my Indigenous community to form genuine and respectful Relationships, as well as advocating and helping others find their voice to create better is what I hope to accomplish in 2023 and maybe years to come.