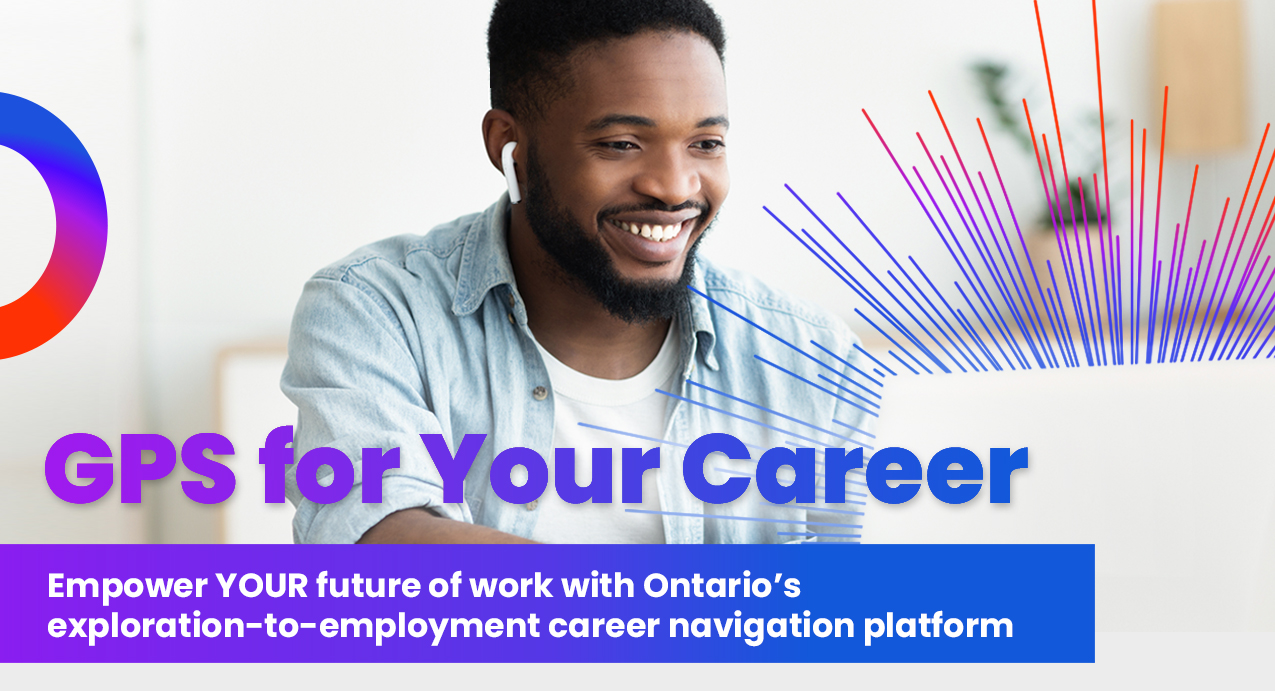 This Employment Ontario program is funded in part by the Government of Canada and the Government of Ontario.
With the GPS for Your Career. platform, young people in Ontario can be supported to find that survival job that's actually on the pathway to their chosen career.
In one, easy-to-use platform, you'll access:
Career exploration
Skills profiling
Training opportunities
Job matching
First Work's GPS for Your Career. project is powered by FutureFit AI thanks to funding from the Ontario Ministry of Labour, Skills Development and Training with support from the Government of Canada.
This platform is available to any youth in Ontario, ages 15-29.