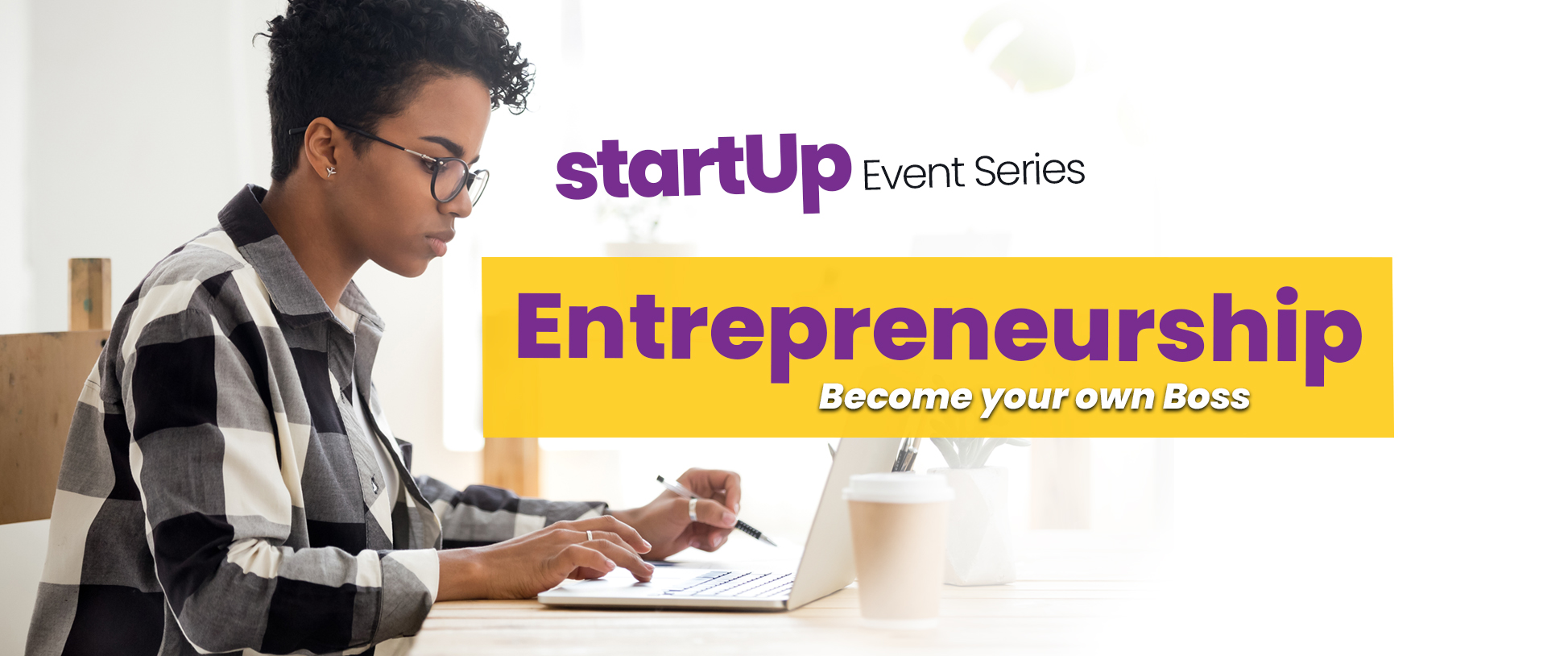 startUp Event Series
Entrepreneurship
Become your own Boss
Monday, April 19  – Wednesday, April 21, 2022
1:00pm – 3:00pm
Virtual!
If you haven't had the opportunity to fill out the RBC event survey, feel free to do so

here

!  We really value your feedback!
The startUp entrepreneurship series is designed to excite your inner boss, grow your business skills and learn about funding opportunities for your big idea!
Hosted over 3 days, you can attend each day or pick and choose to suit your entrepreneurial interests!
Day 1: startUp | Becoming the Boss: Entrepreneurship 101
Monday April 19th| 1:00pm – 3:00pm
Discover how to become and adapt as an entrepreneur in today's new normal. What problems am I able to solve? What challenges can I expect and how can I overcome them? Learn and network with entrepreneurs who have successfully pivoted and adapted their businesses during the pandemic.
All this and more during this first session!
Meet the Panelists! – Day 1 Speakers
Day 2: startUp | From Side Hustles to Full time Gigs
Tuesday April 20th | 1:00pm – 3:00pm
Have a passion project or idea but aren't sure how to turn it in to a full-time gig? Are you stuck on how to turn your side hustle into a money-making opportunity? Are you looking to kick off your own business without comprising life's other priorities?
Develop your side-hustle stamina and learn how to manage your time while building a business (with other commitments on the go).
Meet the Panelists! – Day 2 Speakers
Day 3: startUp | Show me the Money! – A Deeper Dive into Grants, Funding and Proposals
Wednesday April 21st| 1:00pm – 3:00pm
Think like a founder and determine if you're business-launch ready. On the third and final day of startUp, you will have the opportunity to hear directly from industry professionals on how they can help you get your big idea off the ground.
Meet the Panelists! – Day 3 Speakers
Be sure to follow @youth_aspire for upcoming event details!