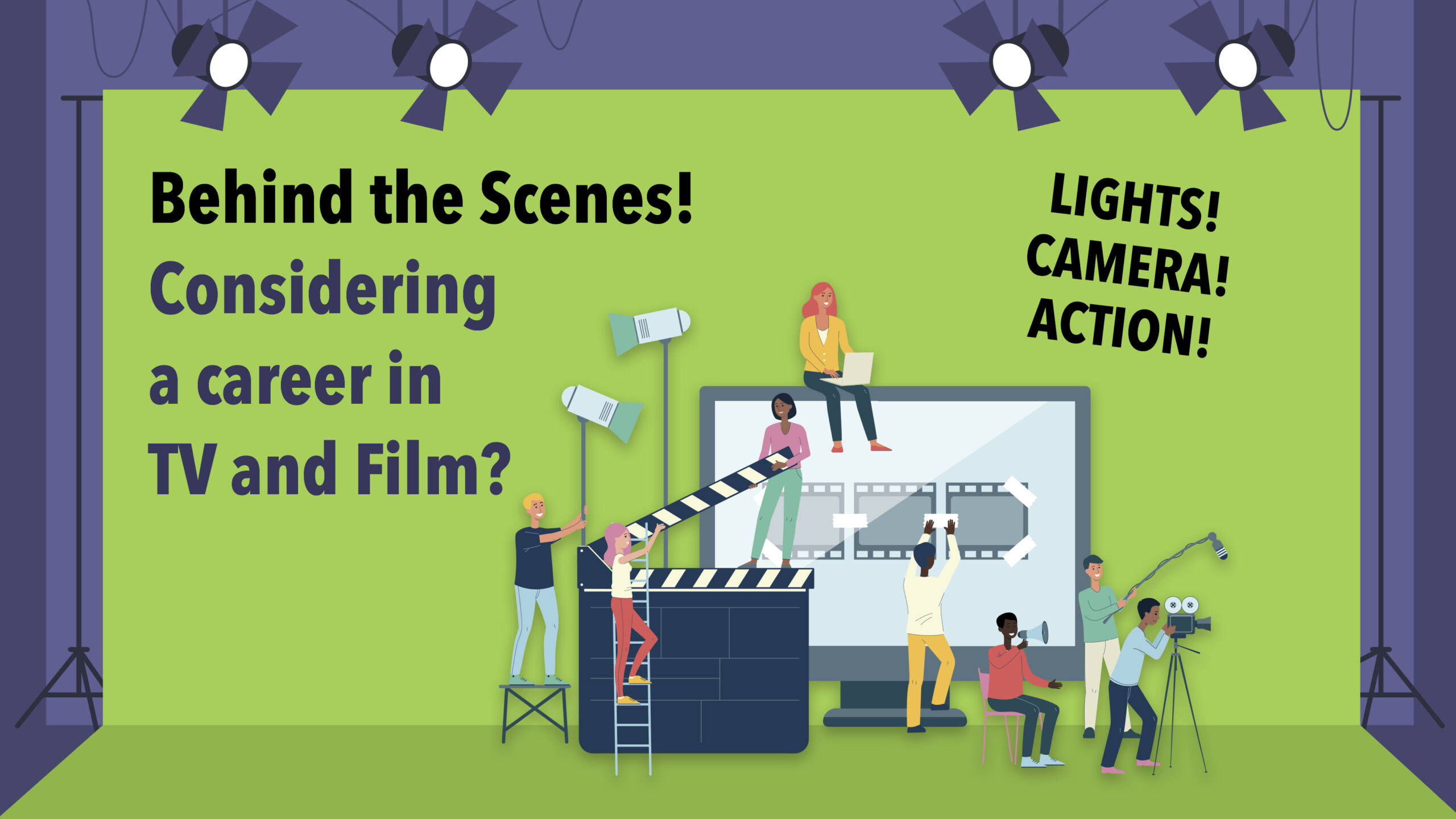 startUp Event Series
Behind the Scenes!
Monday, June 21st
1:00pm – 3:00pm
Virtual!
Lights, camera…..ACTION!
Ever considered a career in TV and Film
Get a behind-the-scenes look at the exciting opportunities within Ontario's TV and Filming Industries!
Attendees will have the opportunity to meet and network with industry professionals learn how to get your foot in the door!
Event Program:
1:00pm            Event starts – Opening Remarks!
1:10pm            Meet our speakers!
1:30pm            Moderated Panel Discussion
1:50pm            Open Q&A with Attendees
2:05pm            RBC Survey Break
2:15pm            Networking Breakout Begins!
2:55pm            Gift-card Giveaways and Closing Remarks
3:00pm            Event Ends!
Networking Breakouts with Industry Professionals
In the Networking Breakout Session, participants will be split into networking breakout rooms with our speakers and industry professionals. This opportunity is a great way grow your network, especially during the lockdown!
• Youth are encouraged to ask questions via mic or in the chat.
• Each room will have a small activity related to each panelist!
Resource List from Behind the Scenes:
Organizations and Community Resources:
Where to find Networking events and Opportunities:
Resources of Professional Development & Skill Development
LinkedIn Learning: contact First Work for your 1 YEAR FREE LinkedIn Learning Access!
Screenwriter Software Programs:
Employment and Volunteer Resources:
Be sure to follow @youth_aspire for upcoming event details!