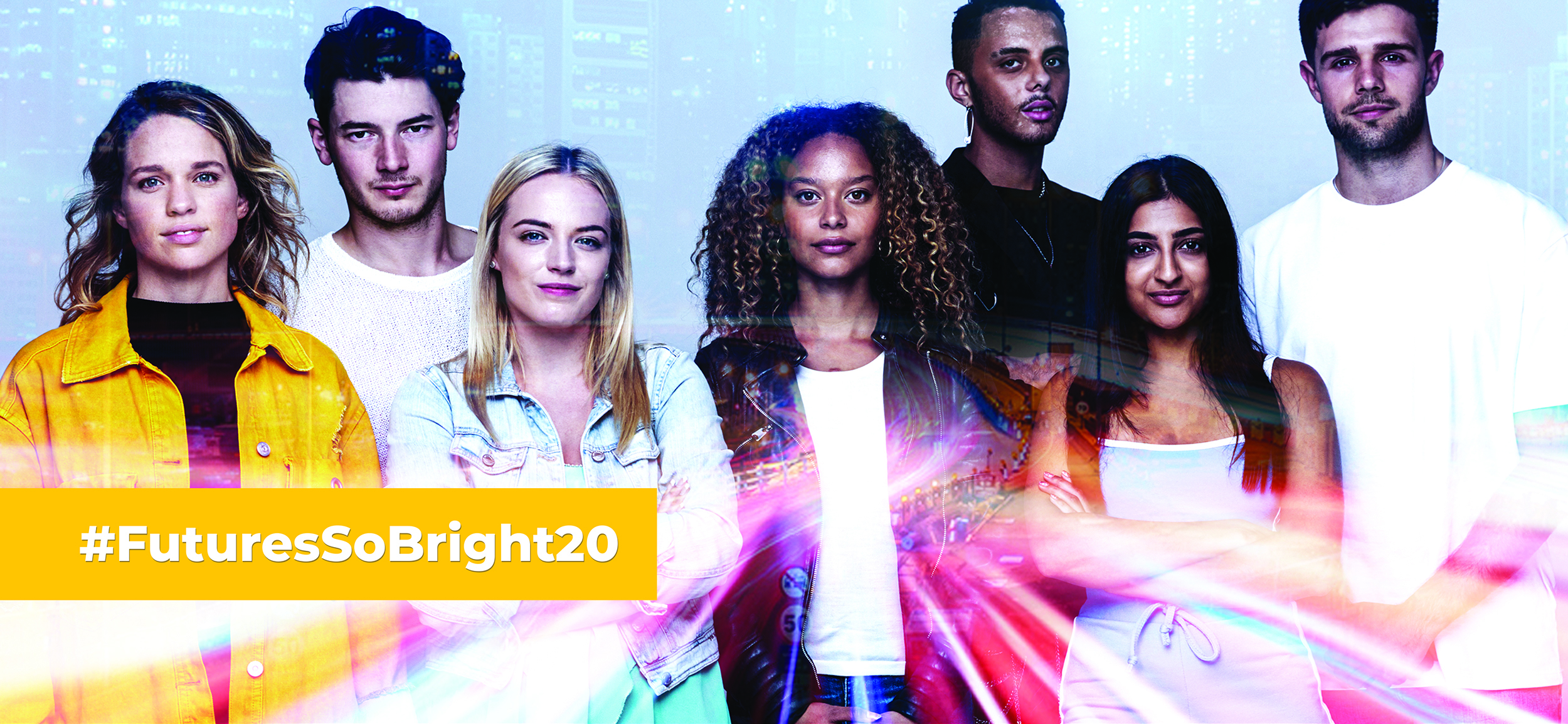 Aspire Youth Summit
At Futures'20, our first ever Aspire Youth Summit took place. The team at First Work decided to dedicate a full day of our annual conference to youth-led, youth-focused programming designed to empower youth to see themselves through this ongoing economic, health, climate, and social justice crisis. And so, the Aspire Youth Summit was born…
RESILIENCY
Our Youth Council, led by chair Alkiie Froman, helped design the run of programming for the day, to make sure we held sessions that were relevant to Ontario's young people, particularly in the midst of the pandemic. Because we live in a world with so many unknowns at this time, we focused many sessions on building resiliency – that ability to see yourself through challenges.
CAREER EXPLORATION
We also know that our socially-distant reality means less opportunities to explore a job in a day placement or the like. So we hosted two career exploration panels for young people to explore a career in trades (construction & manufacturing). You don't know what you don't know, and so these exploration panels are really helpful in learning where an entry-level position can take you.
Have a peak at the two career exploration panels from the summit!
Empower Youth in Trades: Navigating Career Exploration in the Construction Sector
Empower Youth in Trades: Navigating Career Exploration in the Automotive Sector
MENTORSHIP & PEER-SUPPORT
Lastly, as an initiative of First Work, Aspire is committed to collaborating for the most success. Often young people don't realize the value of their networks and or the supports available to them through their friends and fellow young people. By exploring the power of mentorship and peer support, we hope to inspire a community of young people, empowering one another, for the collective success of all young people.
IF YOU ATTENDED