Ontario Community Changemakers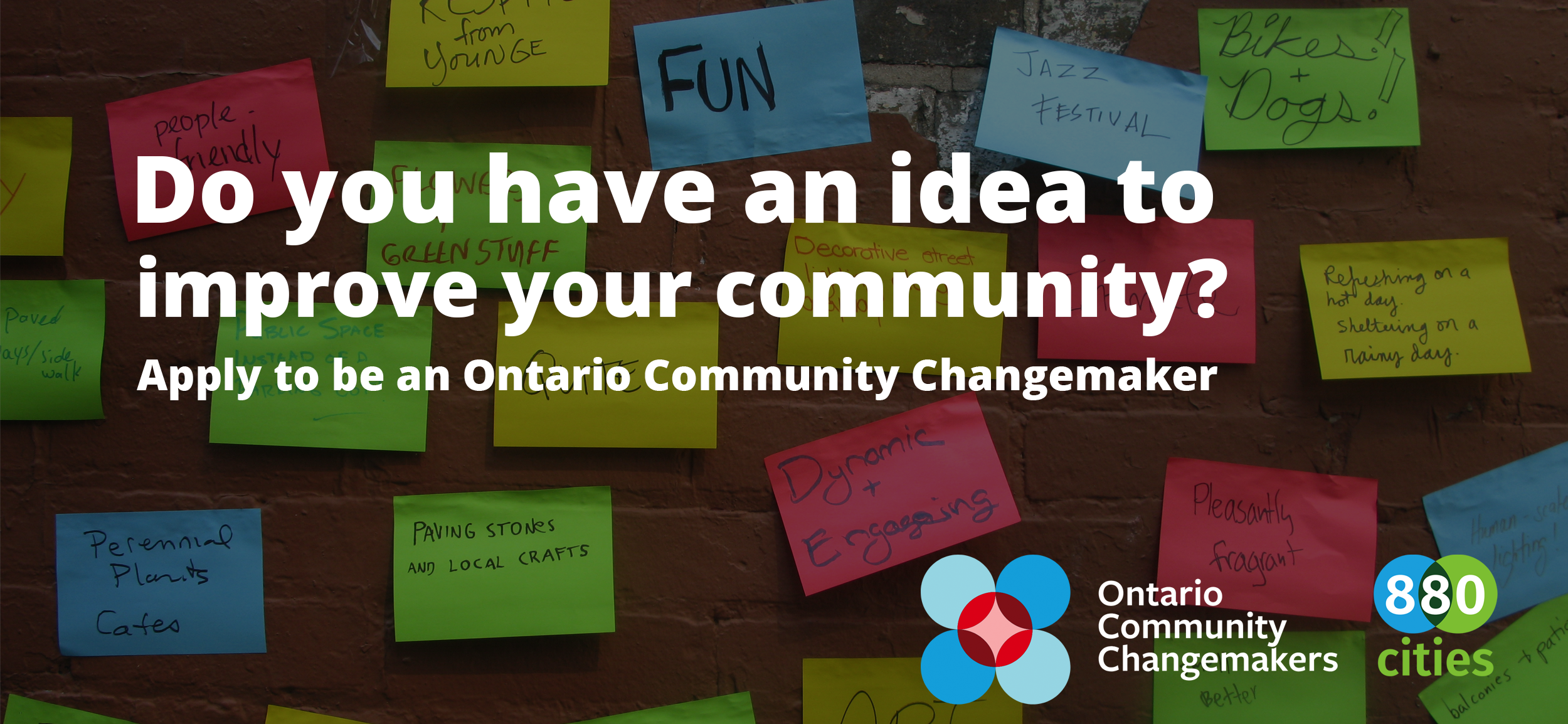 Leadership & Micro-Grant Opportunity for Youth via Ontario Community Changemakers
Ontario Community Changemakers (OCC) is an exciting new leadership development and micro-grant program created for young Ontario residents to help spark new ideas and invigorate change in their local communities. This program seeks innovative mindsets from all backgrounds to make a difference in their communities through creative, out-of-the-box ideas that will activate public space, enhance civic engagement, and foster social inclusion.
This program has been created by 8 80 Cities with support from the Balsam Foundation.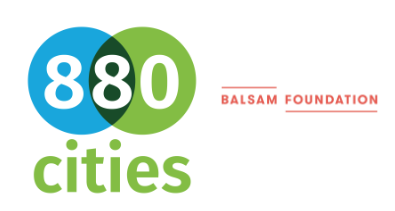 This program has been created by 8 80 Cities  with support from the Balsam Foundation .  
First Work is proudly supporting the promotion of this opportunity as a key initiative empowering the next generation of young leaders.  
WHAT IS THERE FOR YOU?
$5000 in seed funding to implement one community project in one year.
Training sessions on civic engagement, public space activation and social inclusion.
One year of virtual sessions on project planning and implementation.
Continuous mentoring for the year of the program.
WHO CAN APPLY?
Individuals between 19-35 years old at the time of application.
Must be able to attend the Virtual Studio on Saturday, August 7and Saturday, August 14, 2021.
The applicants must be located, and implement their project, in the Province of Ontario or in a First Nations Territory within the provincial boundary of Ontario.
The applicants must propose a community project that activates public space, enhances civic engagement, and/or fosters social inclusion.
WHAT ARE THE FOCUS AREAS OF THE PROGRAM?
Ontario Community Changemakers seeks innovative mindsets from all backgrounds to make a difference in their communities through creative and fresh ideas that fall under these three themes:
Activating public space

Public spaces are areas or places that are open and accessible to all. They play a key role in impacting the social determinants of health and support community wellbeing. Sidewalks, streets, libraries, parks, plazas, trails, and community centres are all potential locations for project ideas that create renewed energy, life, and vibrancy to local communities.

Enhancing civic engagement

Bringing people and communities together to address common challenges or increase awareness of important issues is a fundamental aspect of civic engagement. Ontario Community Changemakers is looking for project ideas that spur communities to take collective action and increase participation of underrepresented groups in the city building process.

Fostering inclusion

Our society has many barriers, both visible and invisible, preventing marginalized communities from accessing public spaces and participating in public life. Projects that address these barriers and seek to foster social inclusion for people regardless of gender, gender identity, race, ethnicity, age, sexual orientation or socio-economic status are exactly what Ontario Community Changemakers is all about.
Timeline:
Applications

now open!
Application Close – July 4 (Sunday)
Announce Winners – July 19 (Monday)

Virtual Studio Day 1 – Aug 7 (Saturday)
Virtual Studio Day 2 – Aug 14 (Saturday)
THE VIRTUAL STUDIO
Due to COVID-19 restrictions, this first year, 8 80 Cities will deliver the program entirely online and will include hands-on workshops, presentations from leaders in the civic engagement field, project management, social inclusion, marketing sessions and more. The Virtual Studio will take place during two weekends in August 2021.
ABOUT BALSAM FOUNDATION
Balsam Foundation exists to enable and galvanize the well-being and potential of our communities. We are committed to a future where all Canadians benefit from a high standard of health and well-being. For this reason, our funding will reflect approaches that put people first, strike a balance between personal and collective wellness, and acknowledge the impact of social determinants of health and the context within which people live, work and play. For more, visit balsamfoundation.com
ABOUT 8 80 CITIES
8 80 Cities is a nonprofit organization based in Toronto, Canada. We are dedicated to contributing to the transformation of cities into places where people can walk, bike, access public transit and visit vibrant parks and public places. Our approach is to engage people and communities across multiple sectors to inspire the creation of cities that are easily accessible, safe and enjoyable for all. We achieve our mission through grant projects, research and advocacy, and our innovative services. For more, visit: 880cities.org.