From the beginning to the end, I have faced so much in my path to getting a job.
In the beginning, it was so hard to have the courage to do something because I was first in the family to understand my potential. I'm young, and in the path to getting a job I didn't know what was right or wrong and I didn't know which way I should go.  My life was moving faster than I could make choices, and I was overwhelmed. 
It was hard to decide who I should talk to and who would give me the right advice.  I couldn't go to my parents because they don't know much when it comes to education or getting employed. Whenever my family members always talked about getting an education and a degree, they said, "that's not good, get a good job instead."
I had a tremendous loss in December 2019. Someone I loved who was my mentor passed away. While so much else was going on in the world with COVID-19, my whole life was going downwards instead of upwards. It was hard to see a future when I was so stuck in the present loss I was feeling. I felt unworthy, like I betrayed my potential. My trauma was front and centre, and I was triggered in my everyday life and got depressed. I went through all the stages of mental health.  
Without any direction, I needed patience and faith to get me out of the dark. Even though I thought only education gets you to good employment, I found out that employment can get you to education as well. So I started my journey. 
There were bumps along the way. I lifted myself up out of a darker time and now I have over 4000 volunteering hours.  I have had two job experiences and now have so many people that I can rely on and who show real life to me and really care about me that I can go to for help. I made new friends wherever I volunteered and worked.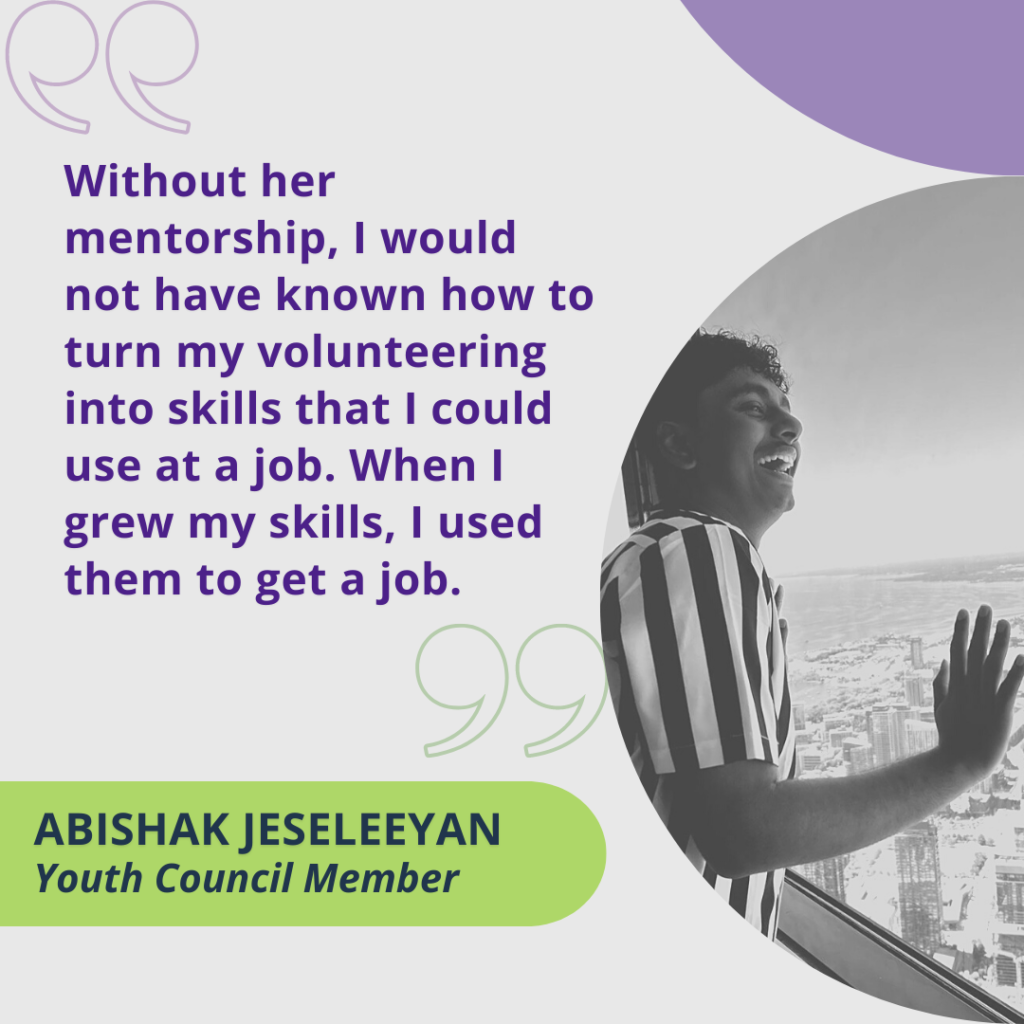 The people who had faith in me taught me to lead my life with my heart. I got an opportunity to volunteer somewhere and I met a wonderful friend. I found it funny—she was younger than me—but somehow, she was like a spiritual auntie to me. She encouraged me by saying, "If you have lots of potential, you could volunteer a lot." She sent me opportunities on Instagram and I went to those programs and even enjoyed volunteering online in the middle of the pandemic!  
Without her mentorship, I would not have known how to turn volunteering into skills that I could use in the future, and when I grew my skills, I used them to get a job.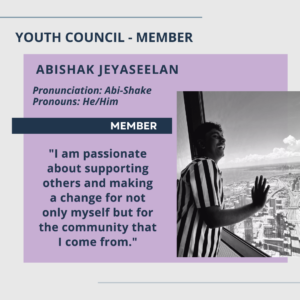 My story of having courage to take control of my life in a dark time matters and it's important that I share it. Expressing my challenges made me embrace my future and volunteer more. It's also important to share that at the end of it, I was employed. I understood that I had potential, that I could get to lots of
places, and I did it because of my talents. It only takes one person to have faith in you and to tell you potential is inside of you for you to realize for yourself. 
This blog post was written by Abishak Jeyaseelan of the First Work Youth Council.